Elopement: what is it?
…and the 5 questions to find out if it's right for you
You hear about it more and more often… Elopement: what is it?
It is the "escape" to get married, away from home but also from conventions, from mega parties and from … close relatives!
Take off for a few days and become husband and wife again: is the idea tempting, but you don't know if it's for you? Answer these 5 questions to find out:
Do you have a small budget but high expectations? It would be a mistake to think of an elopement as a "small" wedding or saving money. Rather, it's about allocating your budget differently and getting the most out of it based on your very personal desires. If you'd rather invest in a dream trip with your better half and maybe a few close ones, rather than a reception for hundreds of people that you might not care about that much… If you prefer to enjoy small and large "secret" luxuries rather than resign yourself to inevitable sacrifices and compromises imposed by the organization of a complex event… Then maybe elopement is for you!

Do you love to travel? You don't have to go to the ends of the earth, but the idea of getting married in a fabulous and unusual location is certainly one of the biggest attractions for those who choose this type of ceremony. Tropical beaches are among the most popular destinations, but also the sunsets of Santorini or other Greek islands, the enchantment of the Italian countryside, Paris or the desert… In short, there is something for everyone!

How much does the judgment of friends and family matter? Know that many may be baffled or disappointed, or even offended by your choice to go get married alone or with very few guests in a remote location. Think carefully. The important thing is you and your promise. But if someone is likely to be hurt, you should at least provide a clear explanation of your gesture.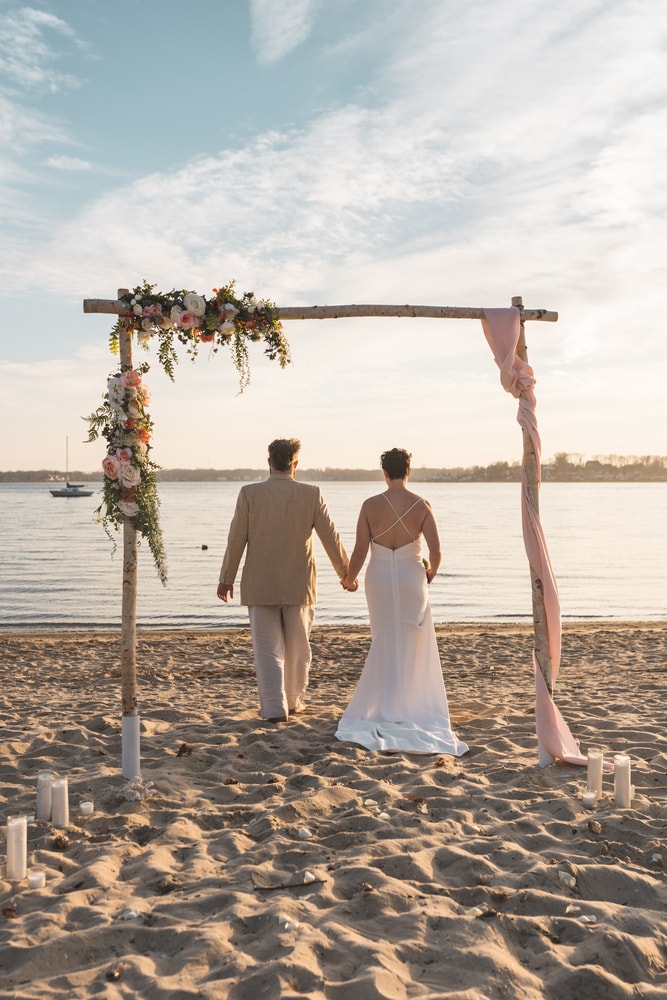 Do you want a romantic wedding? The elopement is certainly suitable for those who see the couple at the center of everything, away from the clamor, suits-meringue, ties, exhausting discussions on the color of the centerpieces. Choose the elopement if you dream of getting married barefoot, eyes to eyes, against the backdrop of an enchanting landscape, just the two of you (or almost)…

How scared are you of the bureaucratic and organizational complexities? If the wedding will be celebrated abroad, it is particularly important to be clear about the documents and bureaucratic steps that are essential for everything to run smoothly. If you don't want to deal with them, relying on a specialized wedding planner is better.
We told you what elopement is, and these were the 5 questions to find out if it's for you: what do you say, shall we get started?