It's true, winter is not the most popular season to get married but … think about it! Discover here the 5 great advantages of a winter wedding: from the location to the dress, here are the good reasons to choose it!
First of all, by choosing a wedding in winter, you can certainly count on a more original and unusual event. The season will lead you to favor solutions different from those of most spring/summer weddings, with an effect of uniqueness. In addition, your guests' agenda will usually be clearer of similar appointments this season.
Another important consequence will be on the budget! Locations and suppliers are generally less in demand in the "low season," and for this reason, the rates are often cheaper. It will be easier to find availability right in the location of your dreams or from the photographer you have always admired!
The coldest temperatures will certainly not prevent you from wearing a fairytale dress, quite the contrary! The autumn-winter bridal catwalks gave gems of elegance like a true Queen of the Snows. Indulge yourself with velvets, feathers, faux fur, and even knitwear! But nothing prevents you from opting for classic lace or tulle. The secret is to provide a layered outfit that allows you to adapt to different situations and temperatures (outside, inside ceremony, inside reception, and so on …). Capes, stoles, capes, hoods will add a touch of magic. You can also play down with a white quilted duvet. Or surprise your guests by replacing the typical décolleté with a pair of romantic ankle boots!
The winter menu can be a riot of flavor and include seasonal dishes that are rarely served at weddings. Providing a welcome with hot, spiced drinks is a great way to get in the mood …
Surprisingly, you will discover that nature reserves a splendid wealth of green and flowering species for the cold months. You can choose a "forest" themed setting with evergreens, wood, berries, pine cones … Or a colorful bouquet of seasonal flowers such as buttercups, anemones, amaryllis, hellebores … Or focus on the " total white" of roses and tulips …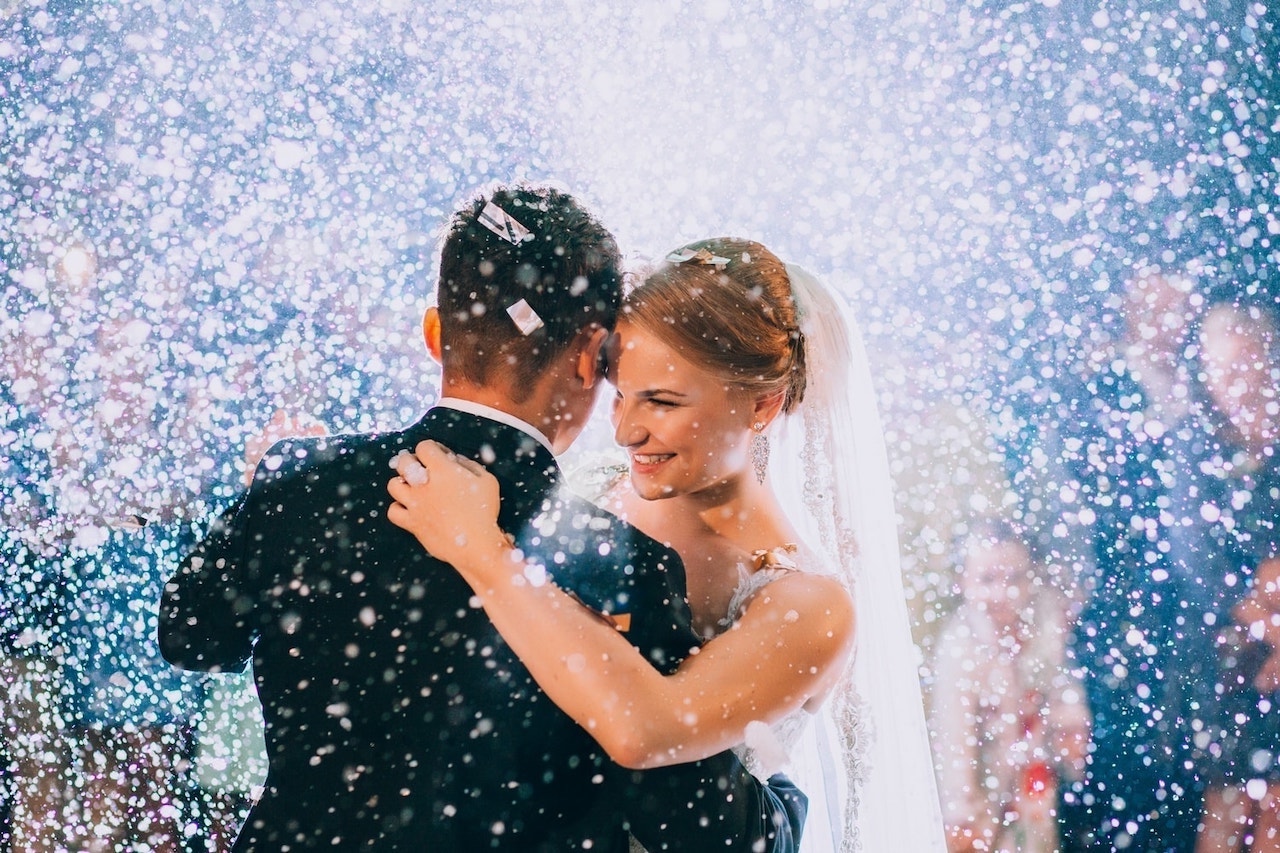 These were just 5 perks of winter weddings. If you choose the winter season for your wedding, you will discover that it contains a unique charm and incomparable romanticism!